Ceramic Capacitor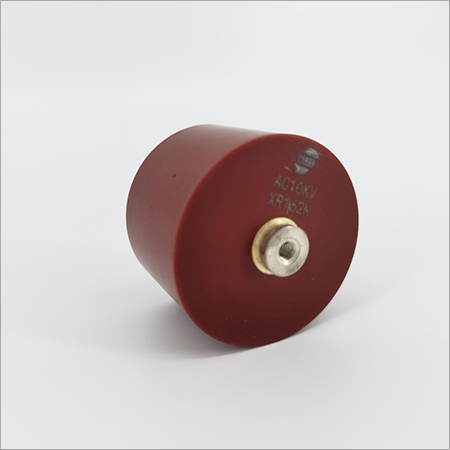 Ceramic Capacitor
Price And Quantity
Product Specifications
Product Description
Capacitors are used to store energy in the form of an electrostatic field. Our company has succeeded to achieve respectable position in the market as a famous manufacturer and supplier of Ceramic Capacitor. Capacitors are widely used in home appliances, computers and HVAC systems. We make available these Ceramic Capacitor in different sizes and specifications for customers. Also, we offer these capacitors at affordable prices to clients.
Electric Parameter
Dielectric constant:320
Test voltage : 2 time the nominal voltage
Temperature : In 50C~+125C temperature range, volume change rate is less than 3 %
Lighting shock test : 80 kv and lighting socks without exception
Pulse life test : under the rated voltage 1 KHZ rapid pulse repetition frequency (PRF)

battery life

Not less than 10 million times.
Technical Specification
| | | | | | | | | |
| --- | --- | --- | --- | --- | --- | --- | --- | --- |
| Material code | Rated voltage | Capacitance | Lightning impluse | Tolerance | D(mm) | T(mm) | H(mm) | M(mm) |
| RTS30PC50KV50P | 50KV | 50PF | 75KV | 10% | 40 | 23 | 30 | M5 |
| RTS30PC50KV101K | 50KV | 100PF | 75KV | 10% | 40 | 25 | 30 | M5 |
| RTS40PC50KV151K | 50KV | 150PF | 75KV | 10% | 40 | 26 | 30 | M5 |
| RTS40PC50KV201K | 50KV | 200PF | 75KV | 10% | 40 | 27 | 36 | M5 |
| RTS40PC50KV301K | 50KV | 300PF | 75KV | 10% | 40 | 30 | 36 | M5 |
| RTS50PC50KV401K | 50KV | 400PF | 75KV | 10% | 55 | 30 | 36 | M5 |
| RTS50PC50KV501K | 50KV | 500PF | 75KV | 10% | 55 | 30 | 36 | M5 |
| RTS75PC50KV102K | 50KV | 1000PF | 75KV | 10% | 75 | 44 | 50 | M5 |
| RTS75PC50KV202K | 50KV | 2000PF | 75KV | 10% | 75 | 44 | 50 | M5 |
| RTS80PC50KV301K | 50KV | 4000PF | 75KV | 10% | 80 | 80 | 87 | M6 |
| RTS80PC50KV802K | 50KV | 8000PF | 75KV | 10% | 80 | 126 | 136 | M6 |
| RTS80PC50KV102K | 50KV | 10000PF | 75KV | 10% | 80 | 142 | 152 | M |
Trade Information
20000 Per Month

7-15 Days